As a professional software development company, ThinkSky concentrated on making better management applications for iOS devices since 2011. Our first software solution, iTools, is a completed content management tool for iOS devices. It enable iOS users to backup, transfer contacts, Apps, photos, music, videos, books, files and documents from all the iOS devices to windows computer or Mac within just a few clicks and vice versa. Now our updated iTools4 can help you to check the battery health of your iPhone no matter when and where.
iTools is compatible with all the iOS devices, including iPhone of any models, iPad and iPod and it can be installed on both windows computer and Mac. Please download iTools (iTools for windows, iTools for Mac) to have a try. If you feel good about our iTools, please feel free to buy it on our official website.
After used your iPhone for a long time, you will find your iPhone always run out of battery. It is pretty annoying because you have to recharge your iPhone almost every day. Since iOS 7.1 came out, many users complain about the battery drain of their iPhone, iPad, iPod. Battery health seems a big concern for almost all the iOS users. So, How to know the battery health and how to keep it in a healthy state? Our iTools now provides all the detailed information of your battery you need to know.
Highlights of iTools Battery Master feature:
Two ways to easy and quick check of the battery health.
The first way is to check it on the home page after you connected your iPhone to PC. You can see the "Battery Master" button on the right side of the interface.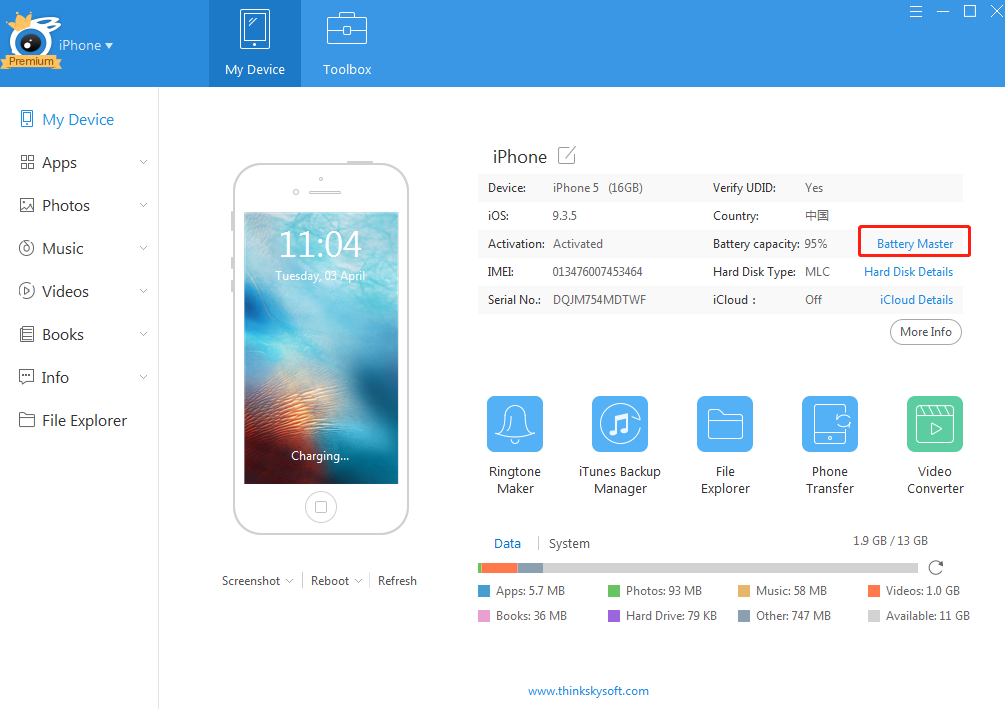 The second ways is to click "Toolbox" button on the menu bar, then you will see the "Battery Master" icon on the left side of the interface.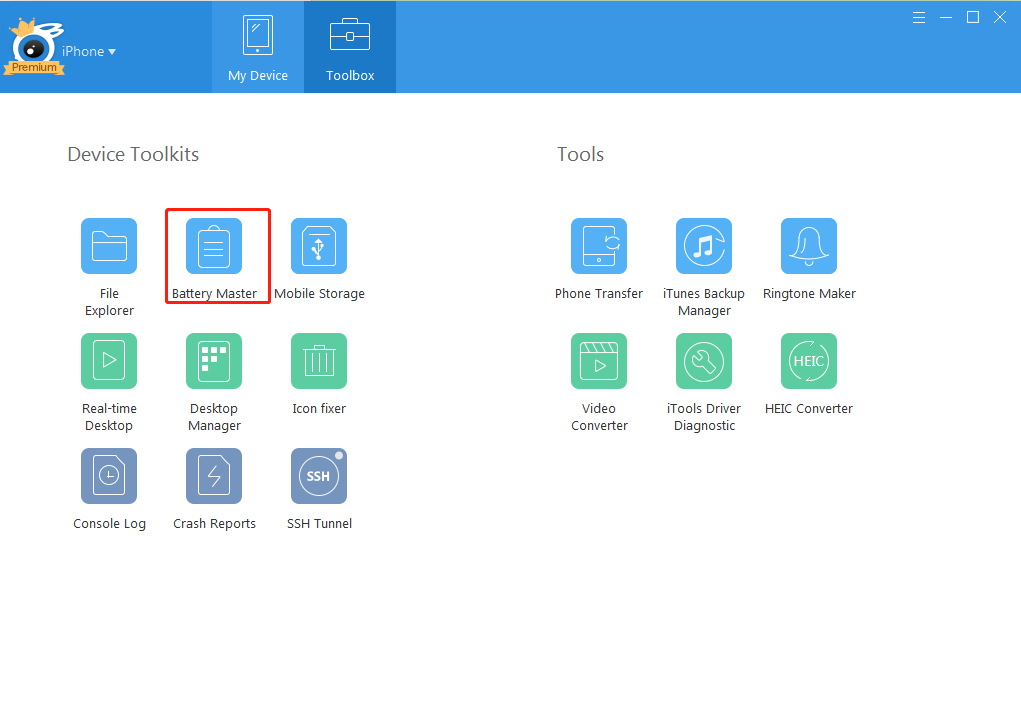 Know the detailed information of your battery no matter when and where.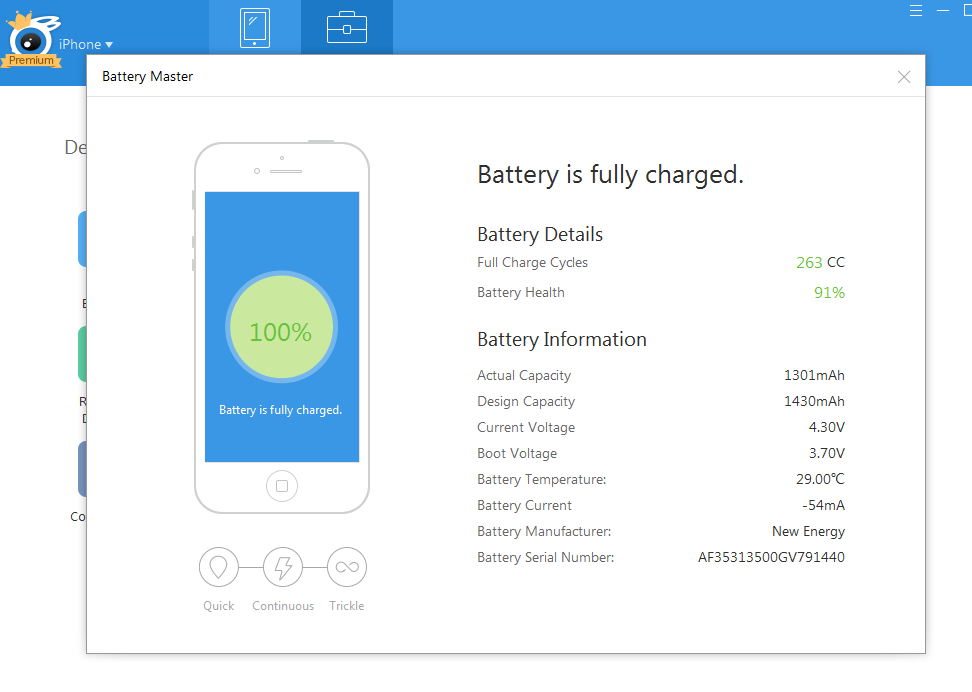 Here it listed all the information including how many times it charged, the capacity, the voltage, the manufacturer and the serial number. Knowing all these, you will have an idea of whether your battery health is           good or not and why.
Enable you to monitor the battery health of your iPhone and alert you to keep it healthier from time to time.
There are some tips for you to keep your battery healthier on your daily life:
Always to remember to charge your iPhone before the battery gets lower than 20%; Avoid over charge, don't charge your iPhone for the whole night. Stop charging after it gets 100%.
Don't watching videos or listen to music while your iPhone is charging. Avoid using your iPhone when you are charging it if possible.
Any other problems for iTools during your operation, please go to our customer service for solutions.
Know more about thinkskysoft and iTools, please click here.