At present, many people are searching a way to change GPS location on their iPhone. Since Apple company released iOS10, no official tool can support jail breaking iOS10 currently.  As a completed content management tool for iOS devices and iTools now can help iOS users to change GPS location easily.
iTools can manage the content of iOS devices. It can also transfer and backup nearly everything on your iOS devices including music, photos, contacts, files, videos, Apps. iTools is compatible with all the iOS devices, including iPhone of any models, iPad and iPod. And it can be installed on both windows computer and Mac. iTools has accompanied the progress of iOS device since iPhone3. It helped more than 10 million iOS users to manage their iOS devices in an easier and smarter way.
Now, iTools has the "virtual location" feature for both windows version and Mac version. Which is really a good news because no matter you are using windows computer or mac computer, you can download the relevant version of iTools and use it to change GPS location on iPhone.
Many iOS users like to use iTools to change GPS location, as it is very practical in daily life. For instance , you can get to know a place better before you travel there; You can fool your friends or colleagues with the fake location sometimes; Some people uses this feature to clock in on work;  Other people make use of it to play games like Pokemon Go.
Download trial version of iTools (iTools for windows, iTools for Mac ). If you feel good about iTools, please don't hesitate to buy license on our official website here.
How to change GPS location on iPhone with iTools?
Step1:
After successfully connecting your iPhone to iTools on computer, you will see the below interface: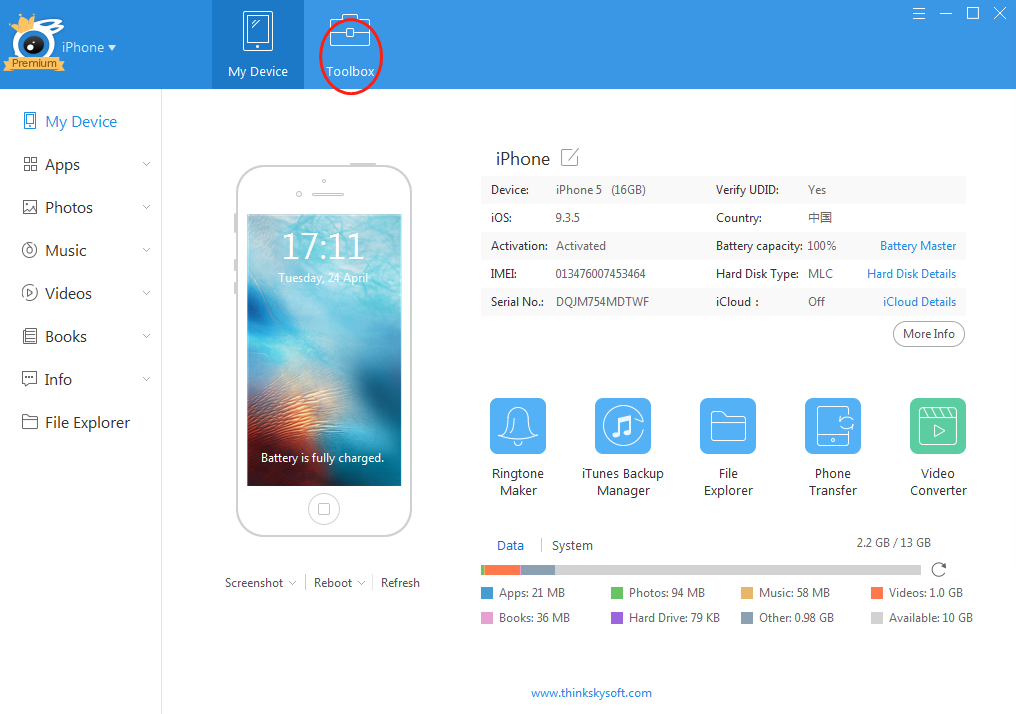 Click "Toolbox" on the menu bar, you will see the "virtual location" button on the interface: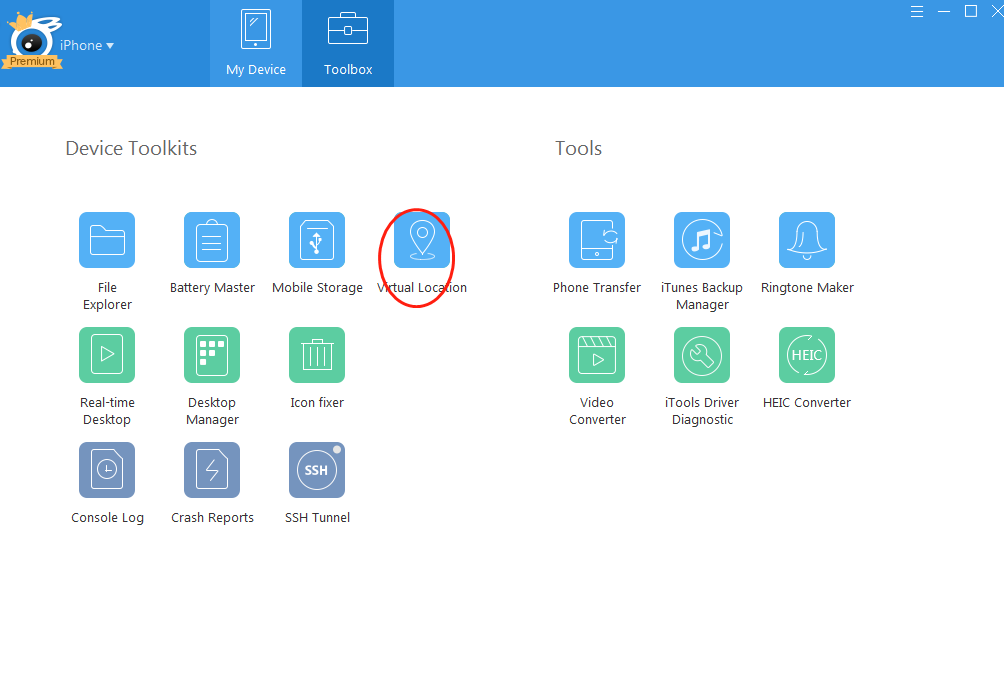 Step2:
Click "Virtual location" button. Enter a location on the text frame, click "move here" and you will be located to that location.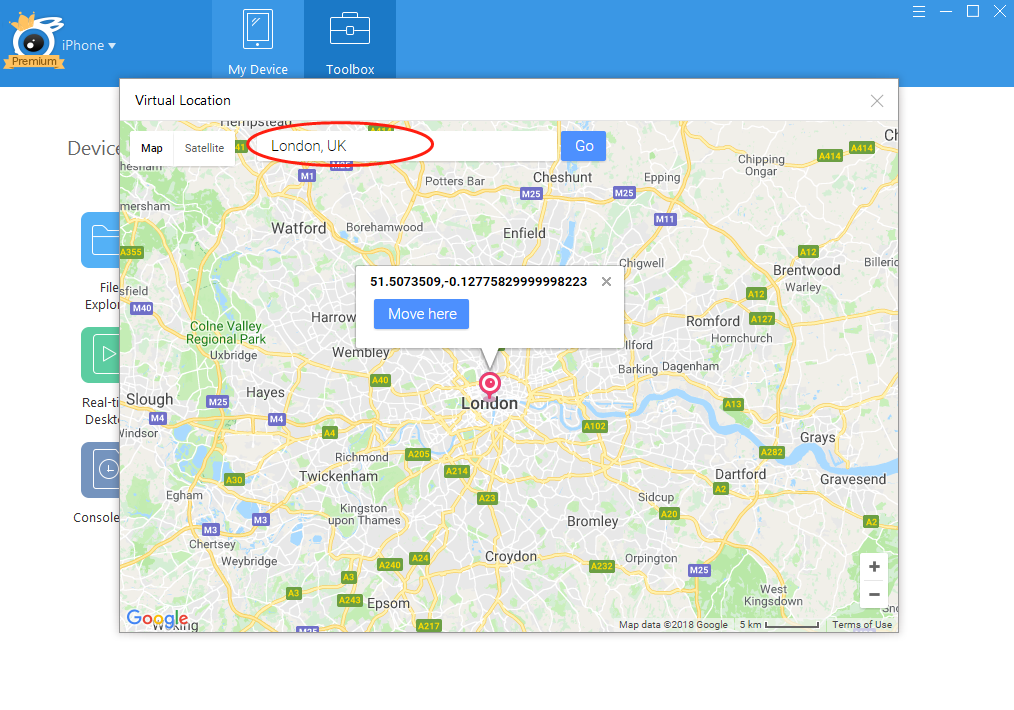 You can even simulate walking on that location after you click the walking mode.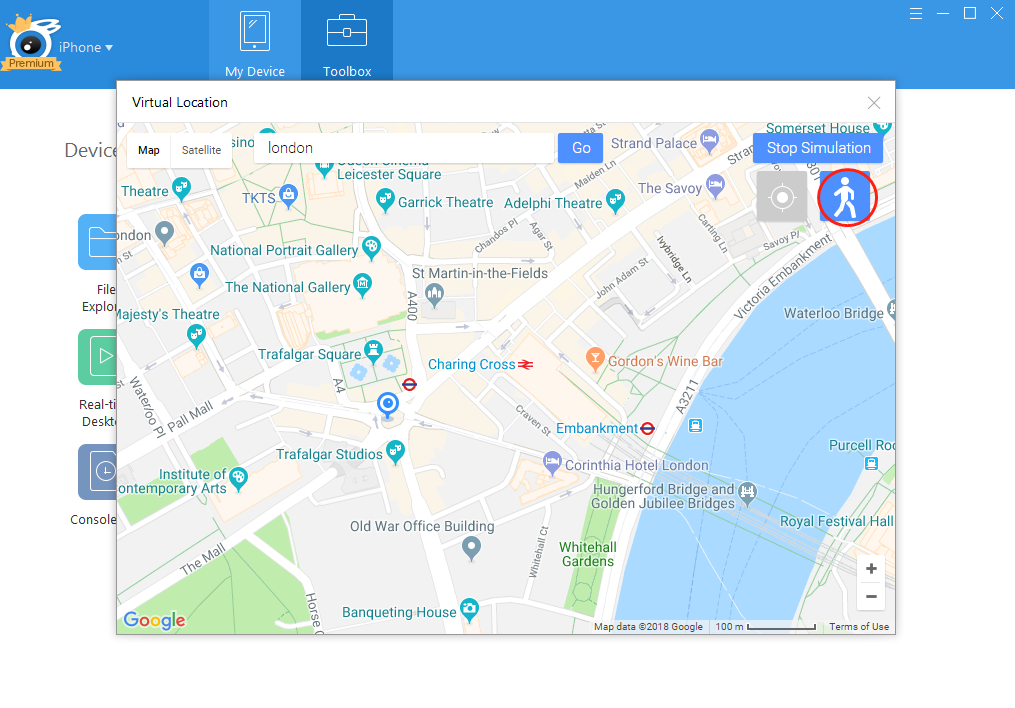 Step3:
If you need to end the virtual location and get back to your real location. Please click" stop simulation".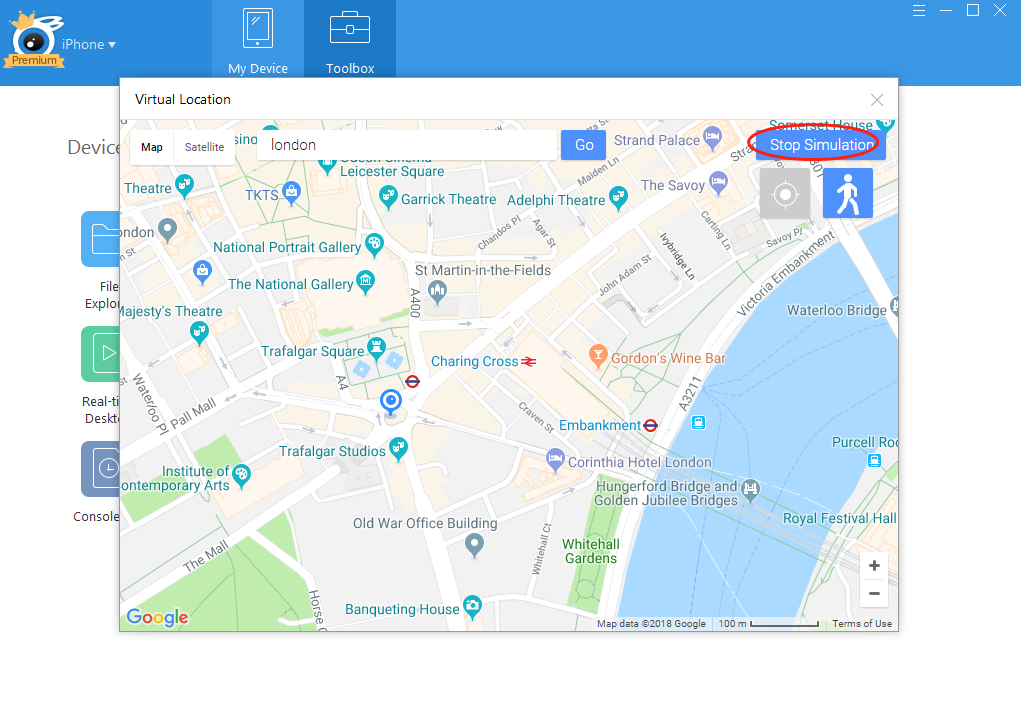 To sum up, iTools is an easy and quick way to change GPS location on iPhone. No matter what you want to do with this "virtual location" features of iTools, it can definitely satisfy you. Besides, iTools also sever as a perfect content management tool for your iOS device. You can use it to backup or transfer the contents from your iOS to computer in an easier and smarter way. Please share it with your friends who also need iTools if you feel good about our iTools.
Any other problems for iTools during your operation, please go to our customer service for solutions.
Know more about thinkskysoft and iTools, please click here.