User Guide
1. You should receive our notification email after you have purchased the service. Please copy and paste the URL into your Safari via iOS device only. Do not browse it on Mac/PC directly.
2. We will load the UDID from your device for installation after you approve it. You should install the service named MultipleClientService signed by thinkskysoft. It is private and only used to bind up with the multiple clients.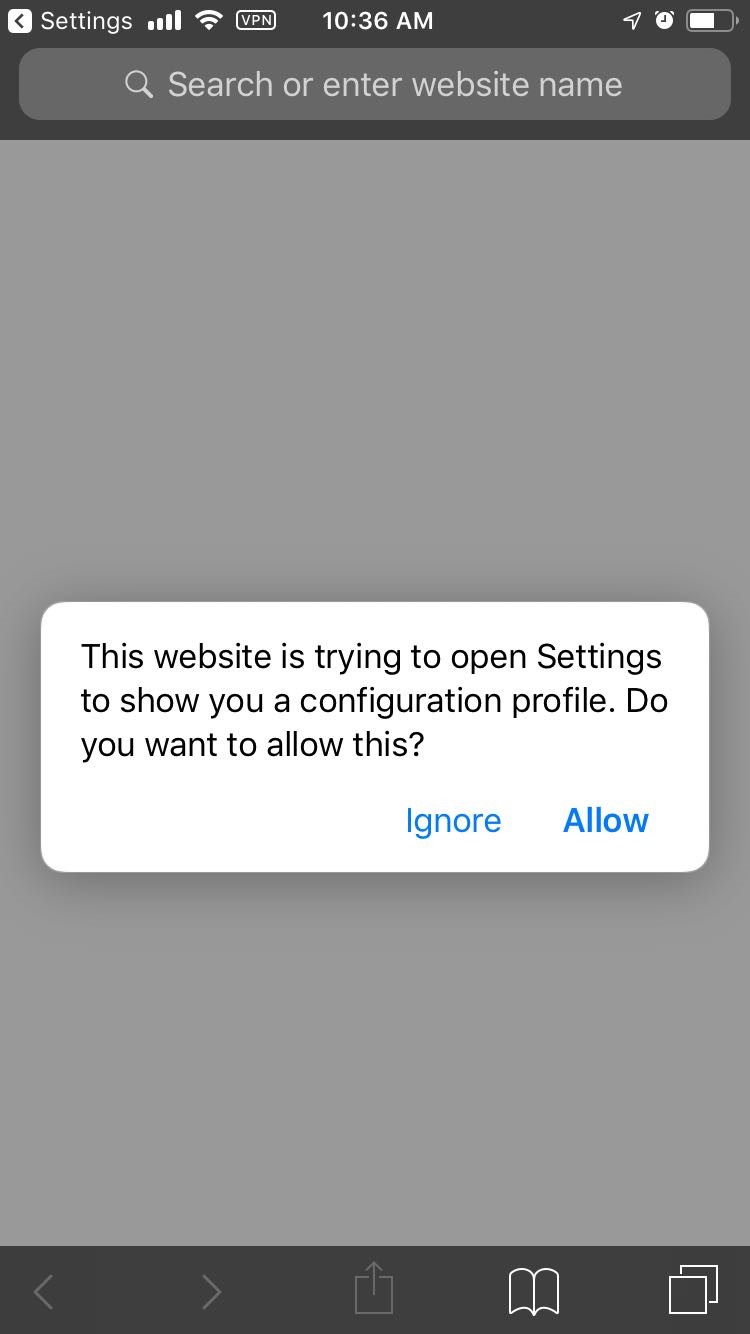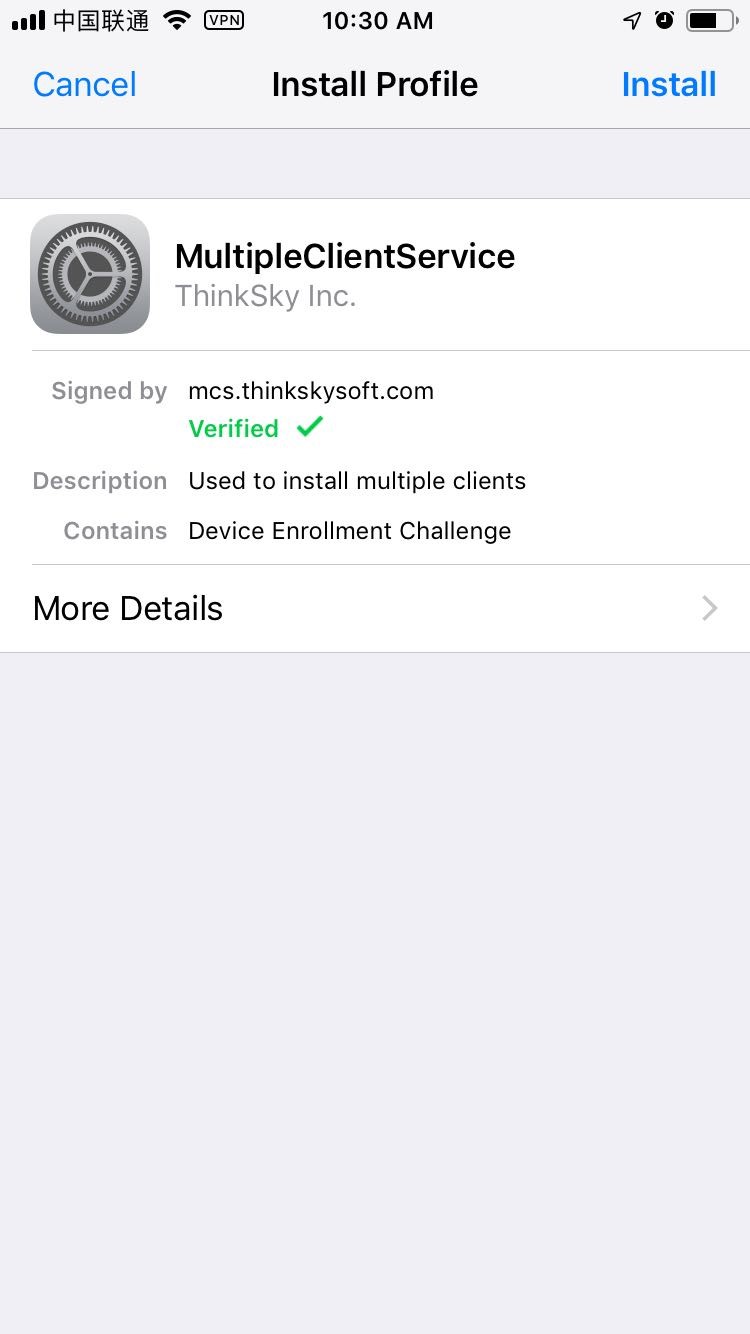 3. After complete the installation of multiple service, it will jump to the verification page. You should enter your key value that provided in the notification email. Finally submit it and jump to the download page.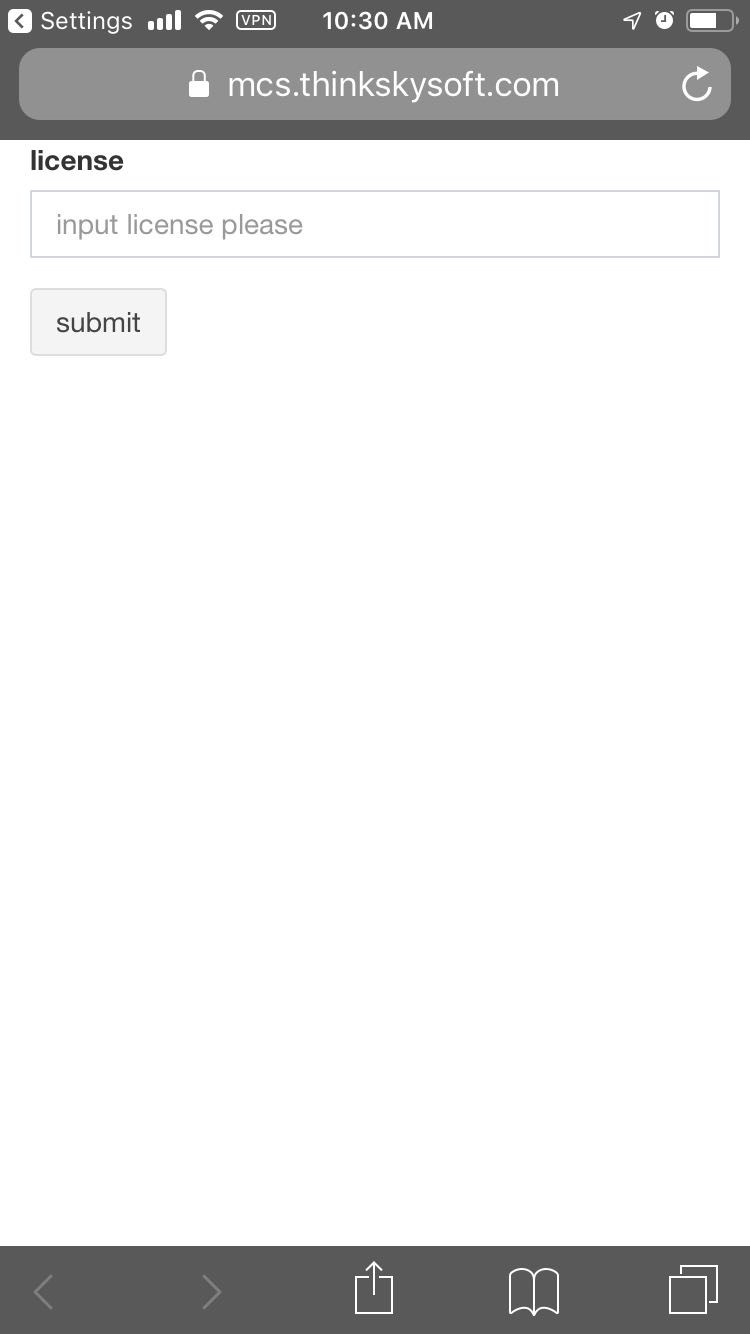 Key code from the email
:
You can start using your product(s) as soon as you wish, using the direct download links listed below:
Multiple-Client Service
The associated license keys for your purchased product(s) are as follows:
Licensed to: John Doe
License key for Multiple-Client Service:
key: fXXXXXXXXXXXXXXXXXXX27f49
Personal link: https://mcs.thinkskysoft.com/web/down?license=XXXXXf-aaaa-dddd-xxxx-11XXXXXX9
4. Click the button named Get and allow to install the client. That is all.